Dorchester Towers Condo 2012 Year in Review Market Report
We would characterize the sales market at Dorchester Towers reflecting the overall Manhattan sales market, very little inventory with pent up demand.  Overall, there were 8 total sales in the building; 7 that came on the market and 1 off market sale.  For our purposes we only follow the transactions that occurred on the open market as we do not have enough information regarding off market sales.  Prices were UP in 2012, with the evidence of some very strong sales for larger units. With very few apartments coming on the market, when an unit did come available open houses with high exposure marketing, it were full and strong offers were made.  We predict more of the same in the 2013 sales market.
Let's jump into the individual segments of the Dorchester Towers Sales Market.
Studio/Junior 1 Bedroom at Dorchester Towers:
No Studio or Junior 1 Bedroom condos came on the market for sale in 2012.  Unlike in 2011, when there were Six (6) sales in the building.  So we do not have any hard evidence to compare numbers, however the sales market for entry level apartments has been in very high demand.  A lot of the studio units at Dorchester Towers have the highly desirable Alcove Studio layout.  They also typically have very low common charge and Real Estate taxes making them ideal for investors and first time buyers.  Looking at the year 2010, 2011, sales figures prices have gone up, we expect the same for year 2013 when a seller works with the right agent with maximum market exposure.
| | | | |
| --- | --- | --- | --- |
| | 2012 | 2011 | 2010 |
| Number of Units Sold | 0 | 6 | 1 |
| Average Price | 0 | $587,965 | $560,000 |
| Average Price/Square Foot | 0 | $1,008 | $1,025 |

One Bedroom at Dorchester Towers:
There was just One (1) Sale for this segment of the market in 2012. The One Bedroom market at Dorchester Tower's is definitely one of the most sought after types of apartments. When you compare one bedroom pricing to that of the One Bedrooms in other surrounding condominium buildings we come in a lot lower. The average one bedroom in neighboring buildings (Coronado at 155 West 70th Street, Copley at 2000 Broadway, Alexandria at 201 West 72nd Street) typically will start at $850,000 and up from there.  Those are newer buildings which have more amenities than Dorchester (for now), but when the average price for a Dorchester One Bedroom being is usually more than $100,000 less, it creates a lot of demand for buyers who are looking to buy in this neighborhood and are price conscience.
In 2012, we had just One (1) sale for a one bedroom apartment, which we represented the owner.  The price point it sold for can be slightly misleading in regards to what a typical one bedroom will sell for in the building.  It was a lower floor (4th) 20-Line layout (South facing), the smallest One Bedroom (571 square foot) configuration that was in an Original year 1964s Condition.  When looking at the price per square foot calculation, it sold at what we consider is a good price for both the seller and the buyer considering the work that would have to be completed.  We have sold many units in Dorchester Towers, so we priced the unit according to various factors to maximize profit for the sellers. For a renovated, higher floor One Bedroom with an improved exposure, either exposure East (Broadway) or West (Amsterdam), you could easily expect pricing to be significantly more.
| | | | |
| --- | --- | --- | --- |
| | 2012 | 2011 | 2010 |
| Number of Units Sold |   1 | 6 | 3 |
| Average Price | $585,000 | $667,500 | $646,833 |
| Average Price/Square Foot | $1,025 | $1,064 | $1,030 |

Junior Four (One Bedroom with Dining Alcove) at Dorchester Towers:
The Junior Four (Convertible Two Bedroom) Market is one of the most interesting segments in the building.
We look at this apartment segment as two different sections: The apartments with 1 bathroom and those that have 1.5 bathrooms.   The reason being is that there is a considerable price difference between the two.  When it is priced correctly, both sections of the Convertible Two bedroom market see a lot of demand, but the last two sales this year that had the 1.5 bathrooms showed overwhelming demand.  Essentially these apartments that can be converted to a Two (2) Bedroom with their 1.5 bathrooms function as a mini-Two Bedroom apartment, and are priced significantly lower than what a True Two Bedroom/Two Bathroom is selling for.  Where else can you buy an apartment that functions like a Two Bed/Two Bathroom Condominium for around $1,000,000? There is a lack of inventory in the neighborhood for Convertible 2 bedrooms under $1,000,000 in the Lincoln Square area of the Upper West Side.
| | | | |
| --- | --- | --- | --- |
| | 2012 | 2011 | 2010 |
| Number of Units Sold | 3 | 6 | 3 |
| Average Price | $1,061,333 | $953,333 | $920,000 |
| Average Price/Square Foot | $1180 | $1038 | $1034 |

Two Bedroom at Dorchester Towers: 
We receive more requests for Two Bedroom Apartments than any other size of apartment in the building.
We also have a waiting list of all cash buyers that have lost out on other sales. There just are not that many two bedrooms in the building.  Mainly found in the high floor tower section of the building, the two bedroom market performed well in 2012.  In 2012, we saw Two, Two (2) Bedroom apartment sell, one in the tower on the 34th Floor with 2 bathrooms and the other was a combination unit of the 16 Line (large studio) and the 15 Line (One Bedroom) that was converted to Two Bedroom with home office and Two Bathrooms.  Demand for Two Bedroom Apartments is extremely high right now, especially if it is priced and marketed properly. We expect multiple interested buyers when the next fair priced Two Bedrooms comes on the market with the proper market exposure. Dorchester owners who worked with us are often impressed by our experiences and market information of the building and marketing efforts.
| | | | |
| --- | --- | --- | --- |
| | 2012 | 2011 | 2010 |
| Number of Units Sold | 2 | 1 | 0 |
| Average Price | $1,392,500 | $1,160,000 | 0 |
| Average Price/Square Foot | $1089 | $988 | 0 |
A Combination 4 bedroom/3 bathroom sold in 2012:
This beautiful apartment was located on a low floor.
A combination of the 30 line and 31 line with a South/East/West Exposure.  This combination was sold for $2,550,000 and was on the market asking $2,690,000.  This apartment had been gut renovated and was in mint condition.
Dorchester Towers Condo Market Report Conclusions:
Dorchester Towers condo units sold very well in 2012, much like the entire condominium market in Manhattan New York.  There are limited inventory coming available with pent up ready and willing buyer demand created multiple offer scenario's and higher prices than past years especially when the property is well priced and aggressively marketed to reach a wide audience. We feel that any Dorchester owner/seller who was waiting for prices to bounce back is now looking at an opportunity that supply is extremely limited and buyer demand is just waiting for the right apartment to come on the market.
We are the consistent Top Selling agents in Dorchester Towers condo.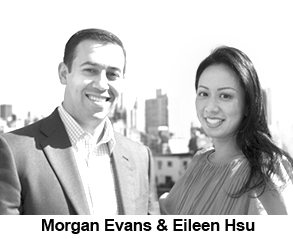 We successfully sold and leased multiple units because of our intimate knowledge of Dorchester such as past building history, most recent sales or rental market, updated building rules, upcoming renovations, detail financial building information, familiarity of the neighborhood, and most importantly our creative methods to showcase this wonderful building we live in.
In this consumer savvy and an immediate need for information days and age, it is most beneficial for owners to work with agents like us who are extremely experienced and familiar about Dorchester Towers and be the advocates for you when you decide to sell or lease your Dorchester Tower units.
If you are an owner and are thinking of selling or renting your Dorchester Tower condo unit, Contact us for a confidential discussion of your Dorchester condo unit at (917) 837-8869.
If you would like to receive an Exclusive Detailed List of each apartment that sold at Dorchester Towers in 2012 including our personal Insights email us at Morgan.Evans@Elliman.com and ask for Dorchester 2012 Sold List.