Dorchester Towers Condo – 2015 Year Review Market Report
In 2015, there were just a few sales at the Dorchester Towers.  The lower number of sales was a reflection of inventory just not making itself available versus a scenario of lots of units coming on the market and nobody wanted to buy.  To the contrary, buyers demand is still strong, but in a more balanced real estate environment.
In 2015, we saw total of (3) different actively listed Dorchester units came on the market and closed in 2015.
With an additional couple of units transferred through private owner sales.  This number was a drop off compared to number of sales occurred in 2014, when there were about a dozen sales.  We have been writing this newsletter for years now and track the volume of sale of sales and pricing quite extensively.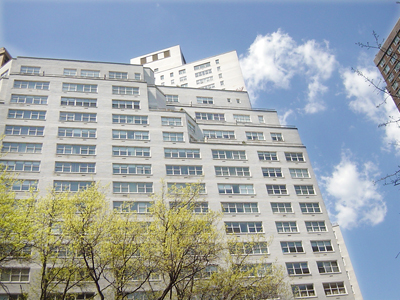 The lack of inventory has been something that we have been talking about for years now, low inventory levels have been present in the Manhattan condominium market for awhile now.
We tracked a big run up in prices from 2010-2014 in the resale condominium market.  In 2015, we saw just how much buyers were willing to spend for certain types of apartments, the price ceiling was established.
With escalating prices the past couple of years, new price levels were being established and eventually just how high it would go before buyer resistance would eventually happen.
For example, we saw that "days on market" start to increase in 2015

and initial asking prices had to be reduced or price negotiations take place to find the price point where a buyer would commit.  This is not to be misunderstood that prices have decreased, we still see prices maintain or increase from 2014 prices, we see it as a plateau or leveling off.

What we always find important to address is that the Real Estate market works within the segment of individual markets.  If you are looking for a studio or one bedroom condominium in our neighborhood, you will be hard pressed to find much availability.  Or if you want a two bedroom/two bathrooms condo for less than $2,000,000 again your search will be very limited.

With that being said, it is always find it important to look in detail at the segment of the market your apartment falls under. Below are the sales in 2015:
(1) Alcove studio sold in 2015:
It was a 545 sq ft Western facing on the 10th floor sold for $700,000, with an original asking price of $725,000 (Another studio sold in a private sale, it was a 600 sq ft Eastern facing alcove Studio sell for $745,000.)
(1) One bedroom unit sold in 2015:
It was an 18th floor Southwestern exposure, 633 sq ft sold for $855,000, originally asking $890,000
(1) Two Bedroom/Two and a Half Bath unit sold in 2015
Fully Renovated on the 31st Floor sell for $2,000,000, originally asking $2,195,000.
With just single sales occurring for each size apartment, trying to make a trend comparing price per square from 2015 to 2014 is just not going to be realistic because our sample size is too small
Our conclusion for year-end 2015, we saw moderate price growth compared to 2014, with most apartments being listed for more than what they sold for. There were more price negotiations taking place in 2015 than we saw in 2014. We are in what we would describe as year 4-5 of a price growth cycle, inventory still remains historically low, demand is strong but buyer's are hesitant of bidding on an overpriced apartment.
If you are thinking of selling in 2016 and want to know what you can do to maximize your sale here is our #1 Tip:
The improvements you make to the apartment will play an important role in the price you will receive and the days on market. Fewer buyers will buy property they need to update, they would rather pay more for a "Turn-Key" apartment than put additional cash and the time and stress involved in a renovation. Not every owner has the ability or desire to conduct a full renovation, but there are going to be certain improvements that are very cost and time effective, putting your apartment in the best position possible to take advantage of the market.
We have met and talked to many Dorchester owners who wanted to know how to maximize their condo unit when it comes to renovating, give us a call, we would be happy to stop by and talk to you in person.
Nicely renovated one bedroom facing Broadway for rent:  http://dorchestertowerscondo.com/155-west-68th-street-1424-for-rent/
Summer End 2015 Market Report:  http://dorchestertowerscondo.com/dorchester-towers-condo-end-of-summer-2015-in-review/