DORCHESTER TOWERS  | 155 West 68th Street
SUMMER END MARKET REPORT
The summer months we saw a decent amount of activity for the sales market at Dorchester Towers.  Three different Two(2) Bedroom apartments came on the market for sale.  The prices ranged from $1,400,000 to $2,200,000.  One of those three apartments is currently In-Contract.  The average price per square foot for the Two Bedrooms was in the range of $1500-$1600 sq/ft which is very large increase from previous sales.
Dorchester units IN CONTRACT: The In-Contract listing was a listing that we represented the owner and we received a strong amount of interest and were able to secure a highly qualified buyer within 30 days of being on the market.  The other Two Bedrooms have both received interest and offers on them, but for various reasons have not had a buyer sign a contract yet, as of September 30th, 2013.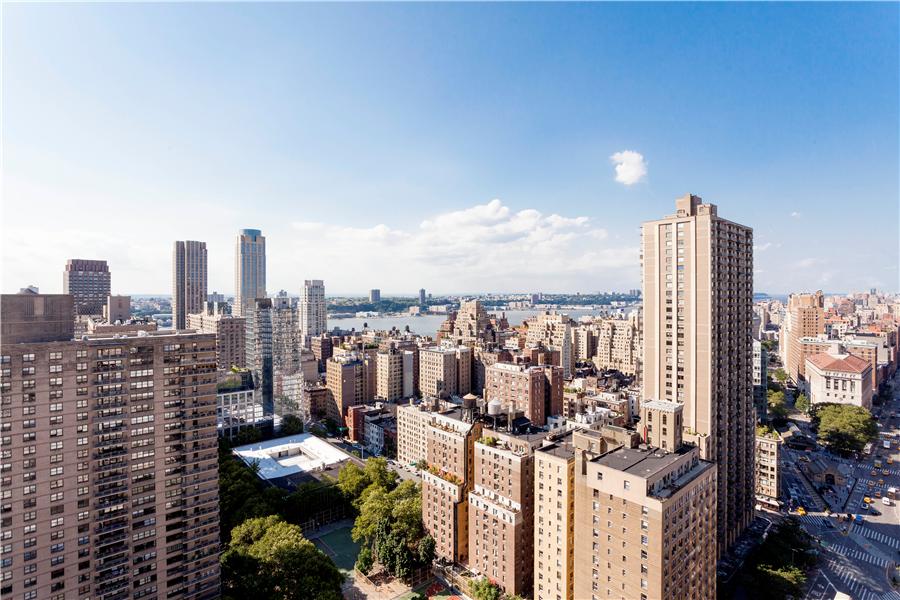 We also saw Two(2) Junior-4 Apartments come on the market.  These Junior-4 (Convertible Two Bedroom) came on the market asking from $1,300,000 to $1,400,000.  The previous sales for a Junior 4 occurred closer to the $1,100,000 range.
Dorchester Towers Condo Renovation:The other notable project at Dorchester Towers was the completion of the lobby renovation that included a gym/fitness room to the amenity package.  As a resident of the building I can say that the lobby renovation was very tastefully done, the overall feedback has been extremely positive.  The addition of the gym when it is complete will also be a very welcome feature of living in the building.
Other than the alcove studio we sold back in the first quarter of 2013 for $709,000, we have not seen any standard One Bedroom's or studio's come on the market.  My prediction is that when one of these apartments does come available, if priced and marketed effectively will receive tremendous interest.
Dorchester Interesting Time! As we have  previously mentioned in our monthly newsletters, we are at an interesting time for sales at Dorchester Towers.  The building has drastically improved itself with the lobby renovation and the upcoming hallway renovations.  The overall sales market for condos like those found at Dorchester Towers is extremely robust, with very little inventory available.  Owner's are asking more for the apartments than what we saw 1 or 2 years ago.  There is a tendency to push and push the pricing to an unrealistic limit and those apartments are still sitting.  We are at a time where asking prices will increase for Dorchester apartments with the features that today's buyers are looking for(decent views, renovated, not noisy).  Just how much the prices will increase to is a function of what a buyer is willing to pay.
Morgan Evans and Eileen Hsu are both DORCHESTER TOWERS CONDO residents, and  top producing duo at Douglas Elliman Real Estate.
They have both sold and leased multiple units in Dorchester and consistently breaking sales record for Dorchester. It is no wonder Dorchester condo owners always work with Morgan and Eileen.
Call (917)837-8869 to see how Morgan and Eileen can help you with your Dorchester Towers condo unit today.